eccentrics and rarities
Eccentricity, humour and a different eye sum up  the new generation of cutting edge fashion design.
By Camilla Alfthan, IN magazine, 2004-2005
Download Aftur.pdf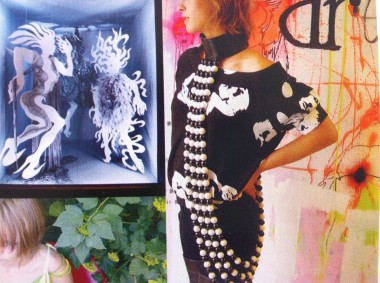 northern light
Sustainability and handmade fashion have long characterized the Nordic designers who often find their inspiration in Nature.
By Camilla Alfthan.
Download north.pdf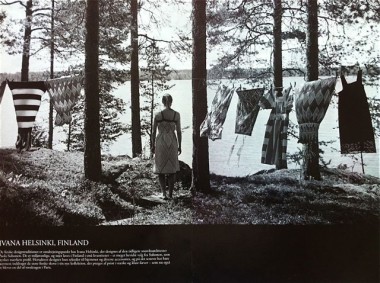 craft and heritage
A huge undercurrent of local talent from the Nordic hemisphere.
By Camilla Alfthan, IN Magazine, 2006
Download Burfitt.pdf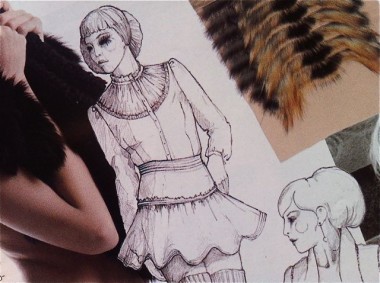 liv it up
After assisting the fashion bravado, John Galliano, Nikoline Liv Andersen continues to work in a theatrical fashion.
By Camilla Alfthan, MS November 2006
Download nikoline.pdf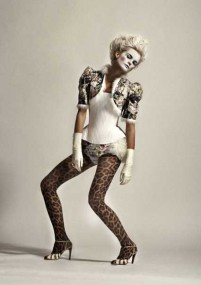 knits and pleats
Childhoods in far away places and a passion for nostalgia triggered some of the most iconic Nordic names.
By Camilla Alfthan, IN Magazine, 2007-2008
Download parikka.pdf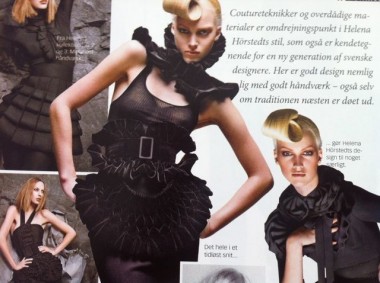 scandinavian living
Eco friendly fashion from Finland, daring Danes – and a woman flying in the woods.
Text Camilla Alfthan, photos Marc Hom, Scandinavian Living, 2002.
Download scandinavian.pdf